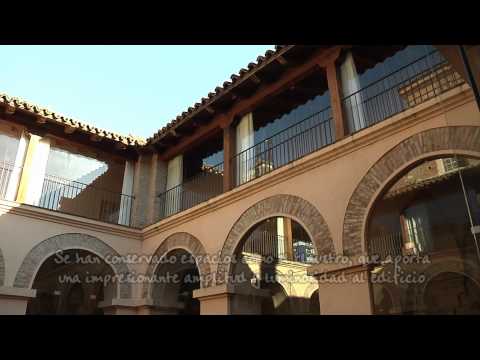 Valle de Ambroz Hotel is located in a former Trinity convent of the XVII century, in the localty of Hervás (Cáceres). It is a remarkable building reformed as a four star hotel with all due commodities.
Hervás, sheltered by Monte Pinajarro, is an authentic Paradise for all nature lovers and rural tourists. The Valley of Ambroz enjoys a spectacular microclimate of soft temperatures during all year, with extraordinary nature surrounding it while having good temperatures in summer.
Jewish ambience, churches, palaces and museums complete the cultural offer of a population that is always welcoming and memorable.